6 Great Benefits of Whiskey Barrel Furniture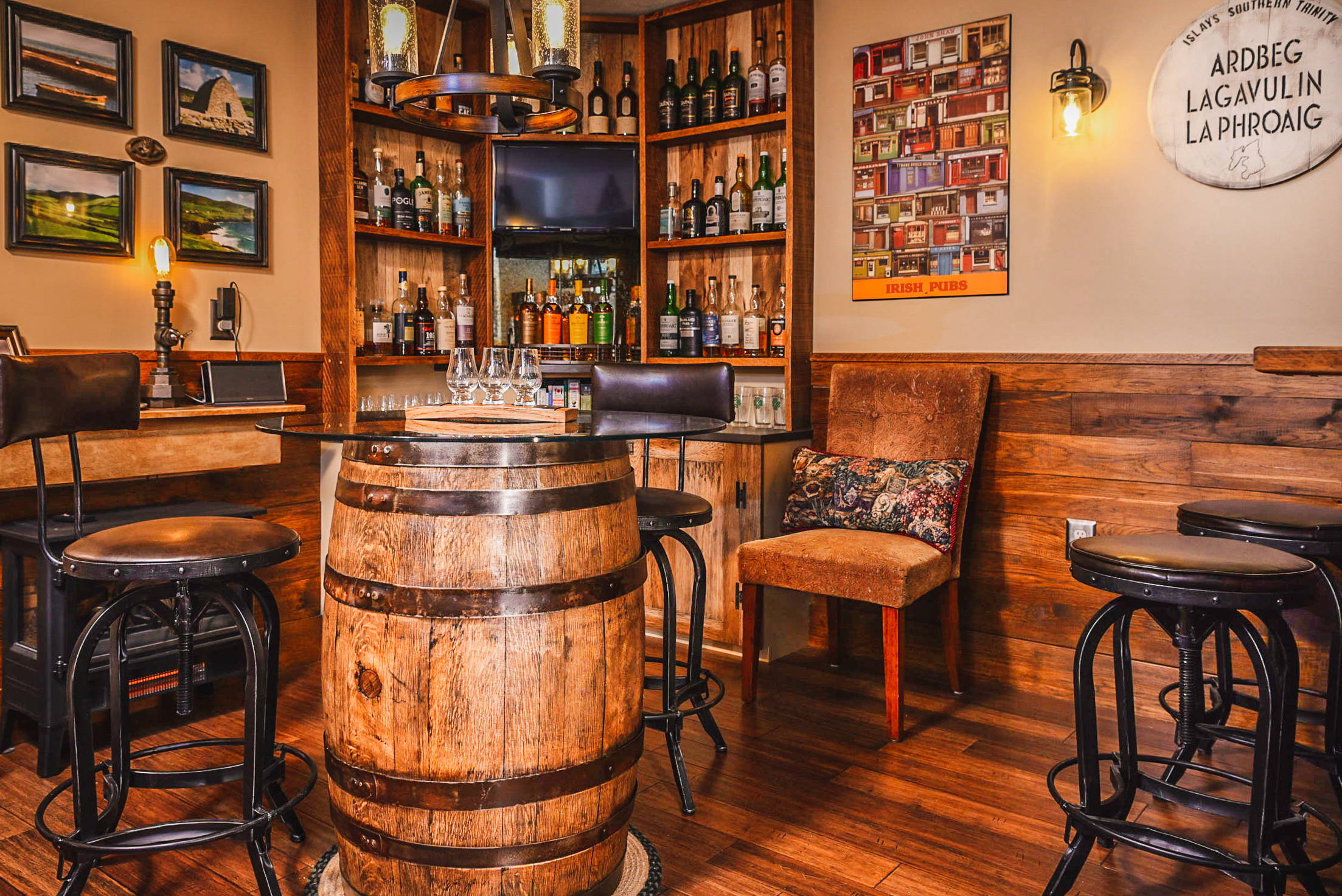 Have you ever gone shopping for a piece of furniture like a couch for your home and struggled to find the right one after checking 10 different stores?
Even when you find one it's usually not exactly what you want or it's mass-produced using cheap materials.
We know how stressful and exhausting that can feel.
Our products are all one-of-a-kind handmade and you'll never find them in your everyday furniture store.
Our handmade authentic whiskey barrel furniture will provide a unique and rustic touch to your home.
Here are 6 benefits of owning one:
Handcrafted: Each piece is unique and one-of-a-kind because they are handcrafted by skilled artisans. This makes them a special and meaningful addition to any home or bar.
Aesthetic appeal: Whiskey barrel furniture has a timeless and classic aesthetic appeal. Everything is made from authentic, aged solid oak barrels and retains the character and patina of the original wood. The natural colors and textures of the wood provide a warm and inviting ambiance.
Durability: Oak barrels are designed to last for decades, and a whiskey barrel pub table or other piece is no exception. The sturdy construction of the barrel makes it a durable and long-lasting piece of furniture.
Conversation starter: A whiskey barrel pub table is sure to be a conversation starter. Its unique and rustic design is sure to catch the eye of guests and spark interesting discussions.
Versatility: Whiskey barrel furniture comes in a variety of sizes and can be used for a range of purposes. They are perfect for use as a pub table, a coffee table, or even as a decorative piece in a living room or bar area.
Environmental sustainability: By repurposing an old whiskey barrel into a functional piece of furniture, you are helping to reduce waste and promote environmental sustainability.
Overall, a handmade authentic whiskey barrel pub table is an excellent investment for anyone looking for a unique and durable piece of furniture that will last for a lifetime.