60-day money back guarantee
Premium white glove delivery

Whisky and wine barrels have an incredible first life and story, and now we are giving them a second life to create many new stories.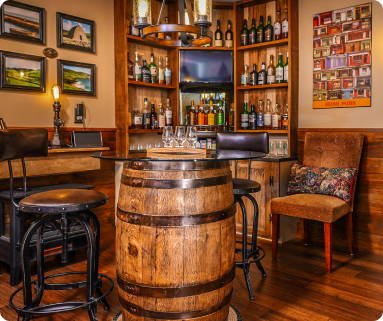 Add elegance and charm to your home or that special space where memories are made.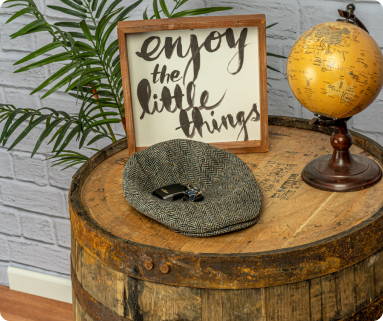 Use as decorative and functional tables that become a great conversation piece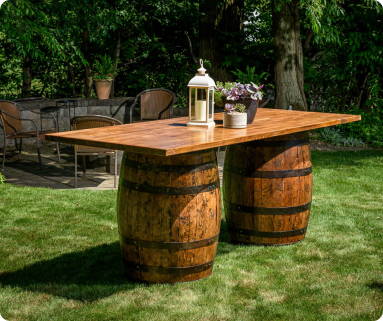 Use as a centerpiece for weddings and special events to add a unique touch of class and get the party started
How It All Began—With a Single Barrel
After meeting my wife, my father-in-law introduced me to whisky, and I developed a passion for the beverage. I was
fascinated, as a mechanical engineer, by distillation and how the unique aging process lent color and richness to the wood.
One day, while my father-in-law was working on converting my wife's childhood game room into a private basement pub, the idea was born.
It hit us—wouldn't it be cool to recycle and reuse a whisky barrel in each our basements!
Better yet, what if they had a purpose, a pub table!
The reactions from friends and family were unbelievable. An instant conversation piece, people were taking photos of it, fascinated by the interior cabinetry, and asking for their own.
I realized I had something, and with that one single barrel, Mystic Barrels was born!
So, let us share your passion of whisky or wine with one of our distinctively elegant barrel tables. They are ideal for that special space in your home, adding that wow factor you have been looking for.
Unlike other barrel table producers…we marry our high quality product with a white glove delivery and installation process going above and beyond for a top-notch experience.
So go ahead take the plunge! Whether it's a barrel table or one of our other accessories, all items are made using 100% authentic, hand selected furniture grade whisky and wine barrels. I am certain they will spark as much delight as that one barrel did for us in my father-in-law's basement pub.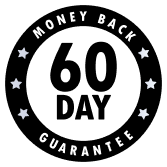 PS—I'm so certain you will love your pub table, we offer a 60-DAY MONEY BACK GUARANTEE, no questions asked!
HEAR IT FROM OUR CUSTOMERS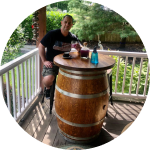 "My favorite place to enjoy a morning espresso or evening beverage!"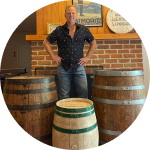 "Mystic Barrels always exceeds my expectations. They are fantastic craftsmen with top-notch customer service"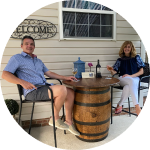 "We love our Mystic Barrel. Great for entertaining or just relaxing with a glass of wine at the end of the day"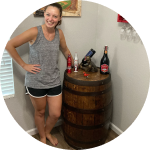 "My refurbished barrel is such a unique and functional furniture piece! A fantastic conversation starter as well! I just love it."
Free National Delivery on All Furniture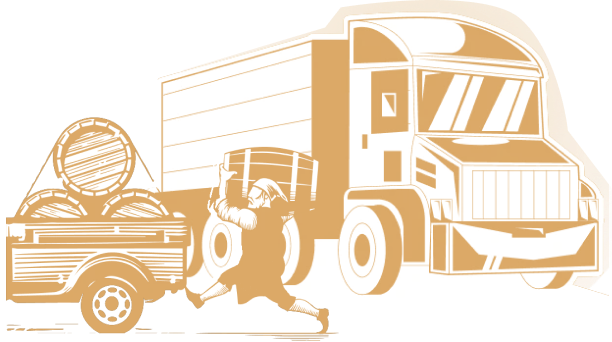 Hassle-free delivery with care.
Our team will personally deliver your order to your home, business or event space and place the furniture where you would like it and set it up for you!
Are you a local to Pittsburgh?
We also offer pickup at our shop located in Pittsburgh, PA.
THANK YOU FOR VISITING OUR ONLINE BARREL STORE
Here at Mystic Barrels, it is our mission to bring YOU the barrels and barrel furniture you need for your home, business, event, or project.
For over 2000 years, wooden barrels have been a crucial container for the storage and transport of wood and beverage products. 2000 years later, our mission is to:
Source the perfect barrels you need for your home, business, event or project.

Craft beautiful barrel furniture that will be treasured for a lifetime.

Offer you FREE white glove delivery for all furniture, nationwide.

Provide an unmatched level of customer service.